Reinforcement Mesh
We provide kinds of types on reinforcing bar welded mesh. Compared with the heavy type welded wire mesh, reinforcing mesh is more saving and lower cost.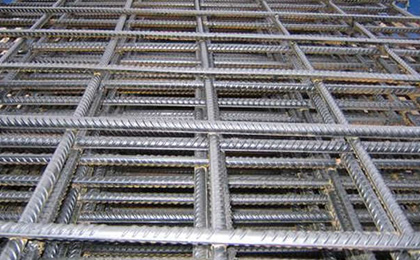 Reinforcing Bar Welded Mesh Features:
Reinforcing mesh costs less time and labor in work. It saves about 50 to 70 percent work time compared with common binding wire mesh. The use of mesh can also strengthen the concrete parts to reduce surface breaking ratio. Welded steel grating for reinforcement is especially suitable for big area concrete engineering. Using of welded bar reinforcement can save about 10 percent of the total cost of the project.
Technical Info:
Panel width: 10m to 30m.
Panel length: 10m to 140m.
Welded bar panel opening: 75mm to 300mm.
Wire diameter for welded steel bar panel ranges from 5mm to 16mm.
The mesh advantage:
(1) This mesh can save more than 33% of steel, reducing costs 10% -30%;
(2) It's increasing the speed of construction can shorten the duration of about 80%;
(3) The mesh also can improve the quality of engineering structures, and concrete bonding anchoring reliable, smooth reinforcement bond strength equal to three times more, and the overall good, deviation is small, anti - cracking performance above 75%.
The mesh applications:
Reinforcing bar welded meshes are widely used in construction reinforcement, the ground for the tunnels, bridges, highway, airport and wharf, also in construction of wall body, beams and columns and the others.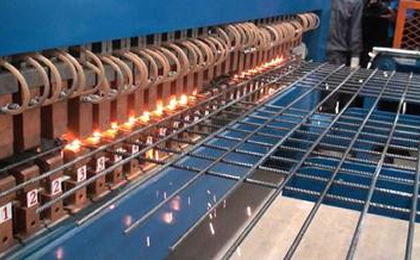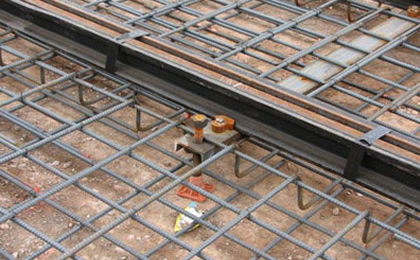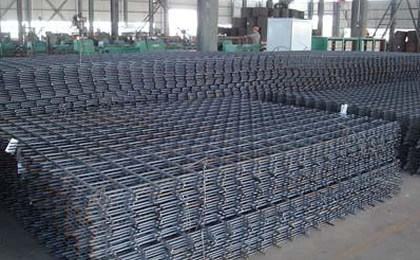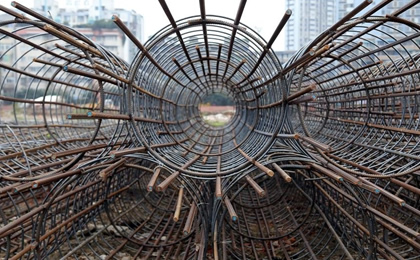 Nominal Pitch
Wire Size
Cross sectional area per meter width
Nominal
weight
Main Bar
Cross Bar
Main
Cross
main
cross
per m2
200
200
10
10
393
393
6.16
200
200
8
8
252
252
3.95
200
200
7
7
193
193
3.02
200
200
6
6
142
142
2.22
200
200
5
5
98
98
1.54
100
200
12
8
1131
252
10.9
100
200
10
8
785
252
8.14
100
200
8
8
503
252
5.93
100
200
7
7
385
193
4.53
100
200
6
7
283
193
3.73
100
200
5
7
196
193
3.05
100
400
10
6
785
70.8
6.72
100
400
9
6
636
70.8
5.55
100
400
8
5
503
49
4.34
100
400
7
5
385
49
3.41
100
400
6
5
283
49
2.61